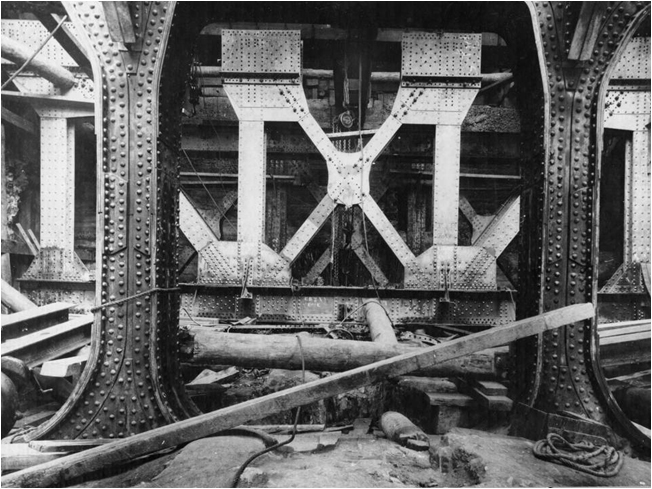 When it comes to structural behaviour, it is a concern for the infrastructure environment. The dynamics of the systems influence and damage the elements on infrastructure.
TMB discovers the need of develope this solutions due to the old bridges in the line 5 of Barcelona's metro.
DESARROLLAR: els ponts de metro son vells. Moltes vegades no es sap exactament el metode constructiu, així que no es pot fer un control 100% estructural, basat en el comportament que s'espera del pont. Per aquest motiu es fan proves d'esforç. Cada x es carrega una vagoneta amb aigua o pedres, no sé, per la nit es clar, i es fa passar. Si el pont aguanta vol dir que el pont està bé. El métode pot ser bo, però es caríssi, i si un dia els hi trenca podria ser tranquil·lament porque s'han passat amb l'aigua, i no porque anès a trencar en servei normal. Es un métode agressiu. Per això van dir, tot i que no sabem com era la vibració quan es va construir, ara per ara creiem que està bé. Agafem la vibració que té ara com a bona, i a partir d'ara mesurem els desviaments.
Si t'hi fixes, no hi ha umbrals d'alarma als gràfics. Això és porque no hi ha alarems. El que fan es que valoren els ponts que miren d'acord amb el que en el seu dia es va acordar que era la situació ideal. En definir la situació ideal col·labora metro de barceloa, el departament d'obra civil que es dedica a això.
STRUCTURAL DYNAMICS MONITORING
SOLUTIONS COMPONENTS AND INSTALLATION
In the following image, the functionality of the three components involved in the system are shown: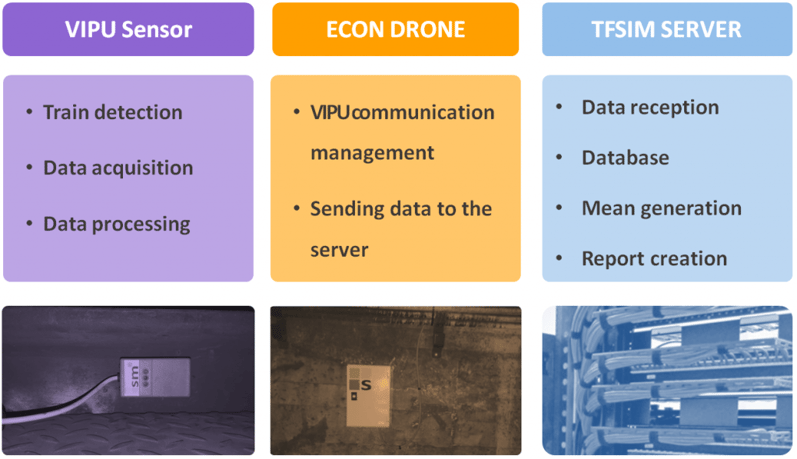 The system installed is capable of providing more accurate knowledge of bridge performance than conventional ways. It shows a specific behaviour of the bridge condition assessment based on vehicle vibrations measured by using smart motors® solution.
The concept of an overall Digitalization platform with all the different assets that are manage by the Signaling department with centralized information and the use of sensors to provide an immediate response give a new approach to Heating of point machines: The structural dynamics monitoring, by smart motors®, is a centralised management system.
BENEFITS
On real time data visualization
Track analysis
Failure's detection
Automatic generation of reports
Contact us for further questions: info@smartmotors.org