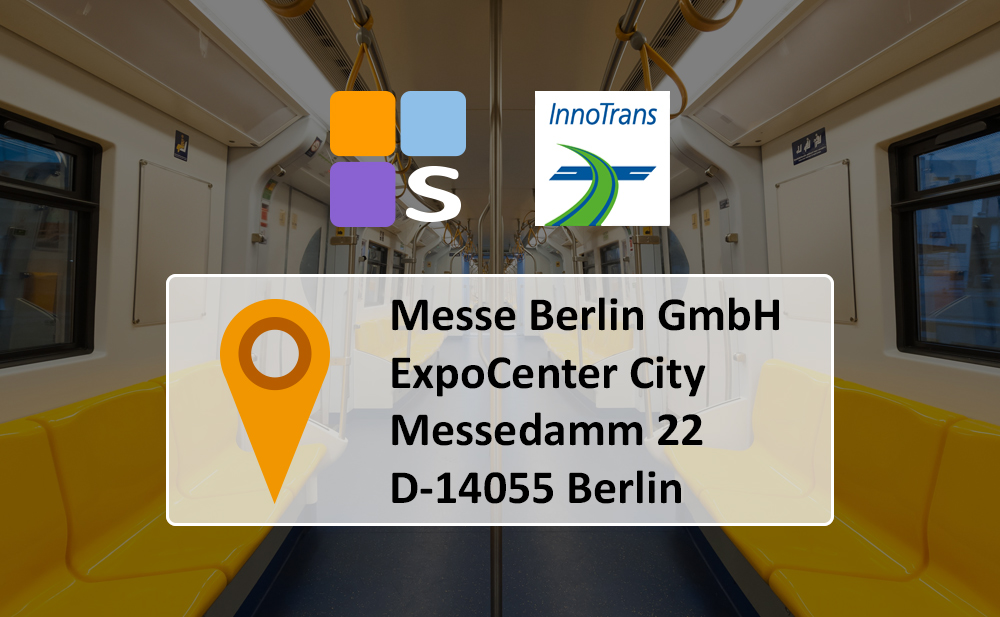 Do you attend Innotrans 2018?
Visit us at Innotrans 2018 if you are interested in:
Extend the life cycle of your network's assets
Have a clearer overview in real time
Optimize maintenance planning by adapting the frequency to the assets actual condition
If you think that having more information about the network will allow you to save resources and make your processes more efficient, we can help you.
From the 17th to the 21st of September, visit us at Innotrans, in Hall 24 Stand 101. Get information about our solutions in signaling, infrastructures and rolling stock. Don't hesitate to come and find out about our top selling solution for on-board systems, Digital Train®, our flagship product in this edition.
In order to provide you with the best possible service, we recommend you to schedule a meeting with us as soon as possible, through the channel that you prefer: our own area in the Innotrans 2018 portal or you can write me directly to marta.miralpeix@smartmotors.org and I will be delighted to assist you.
smart motors ®, specialists in the sector
smart motors ® is the first specialist in the railway sector dedicated to the monitoring and application of big data to facilitate maintenance, planning and management. Our solutions favor that operators and maintainers rationalize the use of resources and offer a higher quality service, improving their results at all levels.
Come and meet us at Innotrans and we will tell you how you can benefit from all the advantages of Digitalization applied to maintenance and operation.
If you want to know more about us and our products do not hesitate to visit our website or contact me (marta.miralpeix@smartmotors.org).