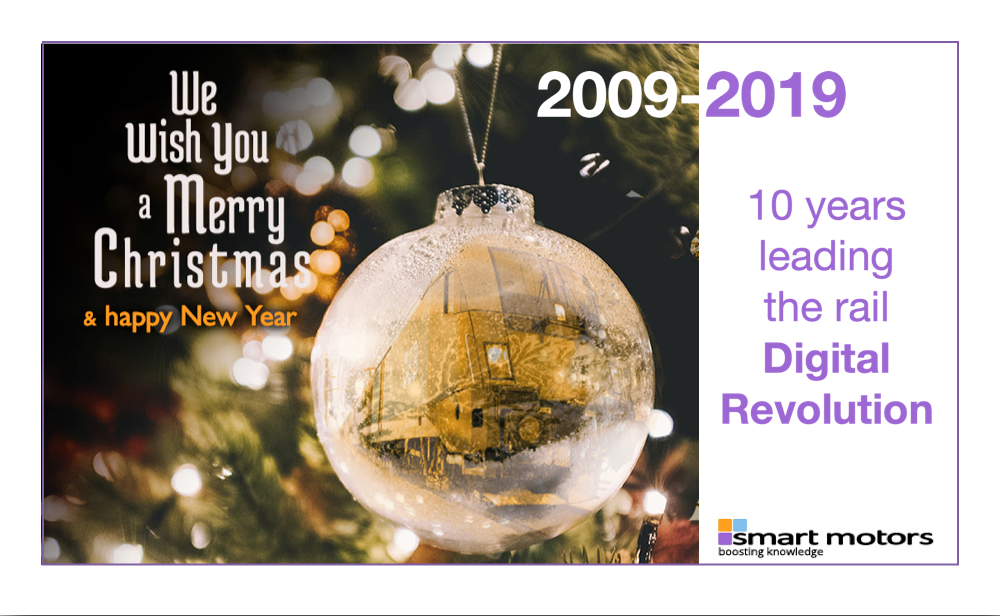 At smart motors we are truly thankful for your trust in our company. We wish you a Merry Christmas and a happy New Year 2020 .
This Christmas we also celebrate the 10th aniversary of smart motors! We want to THANK YOU for your valued SUPPORT received during these years.
Also, thanks to the skill and dedication of our team for making possible the revolutionary digitalization within the railway sector.
Merry Christmas!