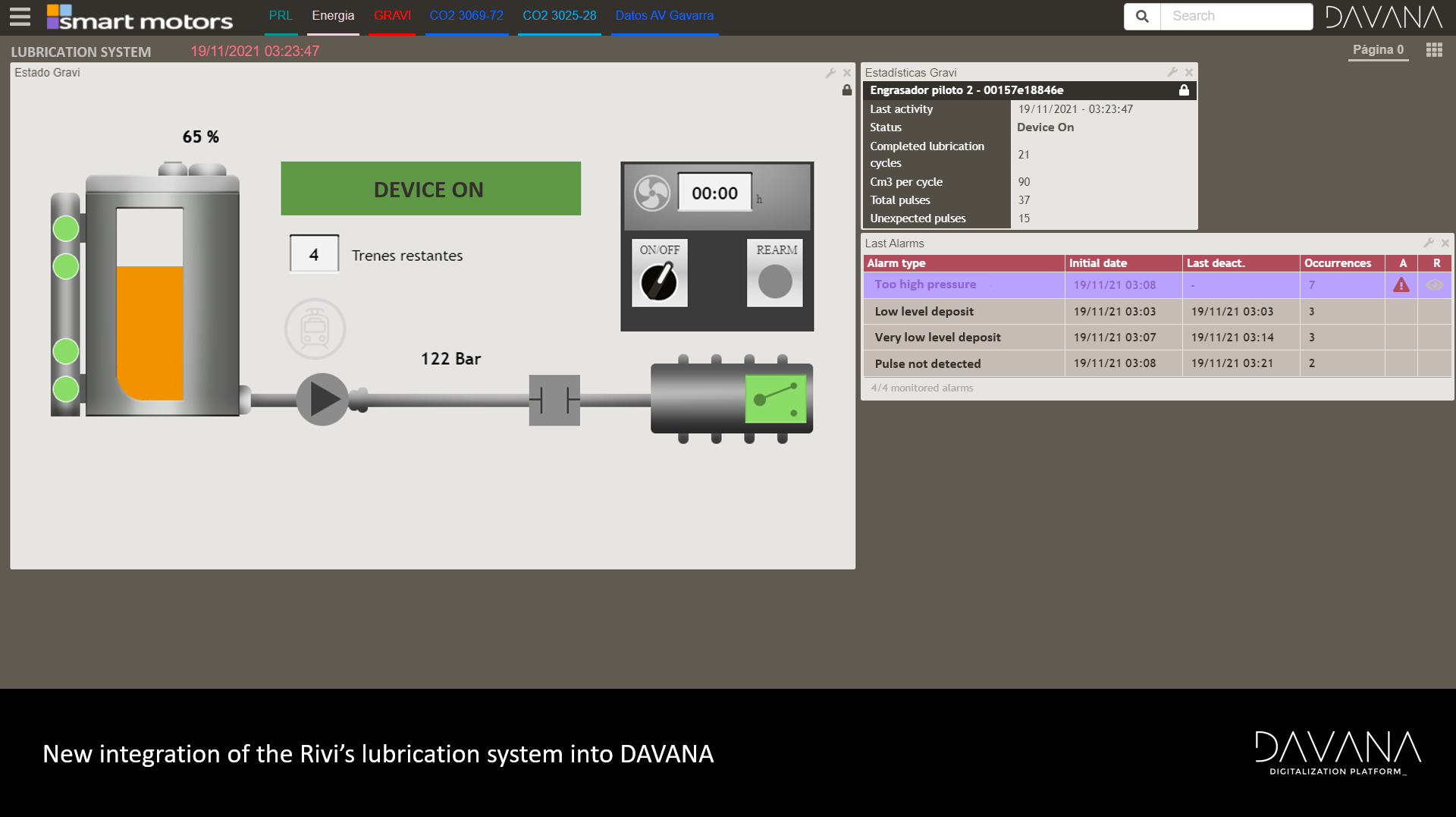 DAVANA integrates a new monitoring service of lubricators from the Technical Group RIVI. The system lubricates the track when a train is detected so as to reduce wear and noise caused by wheel-track contact. Monitoring the system is necessary to guarantee that the application of the lubricant is placed at a specific location, in a controlled quantity, at a specific time and duration. The system is placed in-field either on top-of-rail or sides, focusing in critical points such as curves.
DAVANA collects the data, providing information on the real condition of the system: on/off mode, lubricant level, pressure, number of completed cicles, total pulses including those unexpected. Based in the data mentioned, maintainers can prescheduled its tasks. Actually, DAVANA provides a maintenance planner that creates automated work orders and if DAVANA is integrated with the ERP system the work order planner considers the amount of workforce and available ressources.

Thanks to the easy scalability and flexibility of DAVANA, it is possible to integrate third-party monitoring devices in order to be able to analyze data and enable maintenance based on condition.