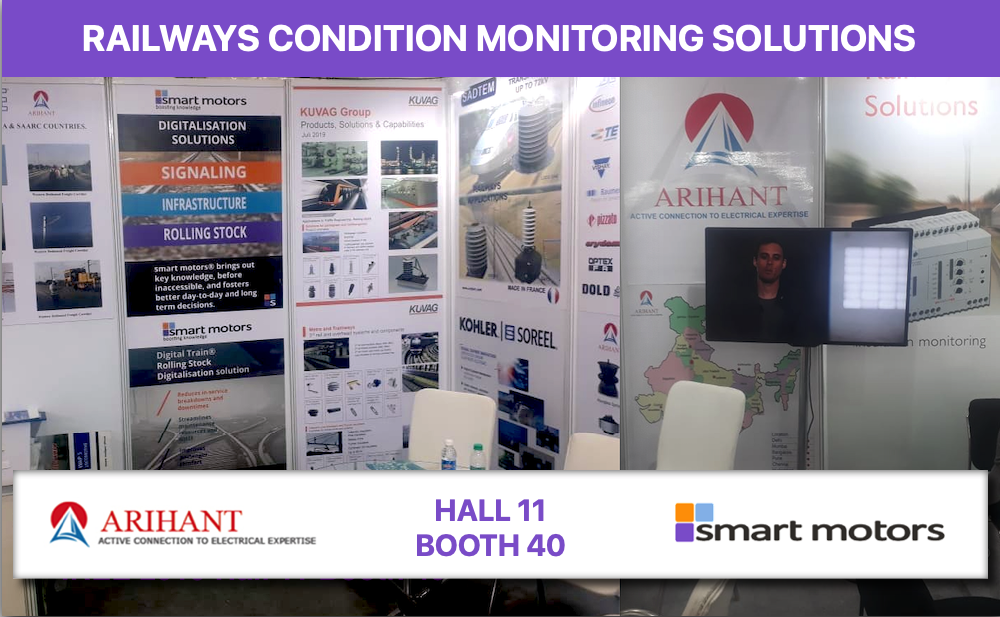 VISIT ARIHANT AT IREE 2019
ARIHANT Electricals and SMART MOTORS partners in the Indian Market.
ARIHANT is an Indian company in operation since 1987, based in New Delhi and with officers in many cities in India and other countries like Nepal.
Today, it is a leading solution provider and a trusted partner of more than 5000 customers.
With India wide footprint & unique product basket comprising Electronics, Electrical, Automation and Process Control products, it gives unmatched value to customers and vendors.
Since this year, 2019, ARIHANT Electricals represents SMART MOTORS in the Indian market.
India has a huge railway market with a growing demand on condition monitoring tools.
If you would like to get to know more about our solutions in monitoring, visit Arihant at Hall N11 Booth 40 in IREE (22nd - 24tb October, New Delhi).
Please take a look if you good like to know what our companies do in the Indian Market, and as well if you are interested in condition monitoring solutions and you would like to know about how to implement them or do a feasibility study.