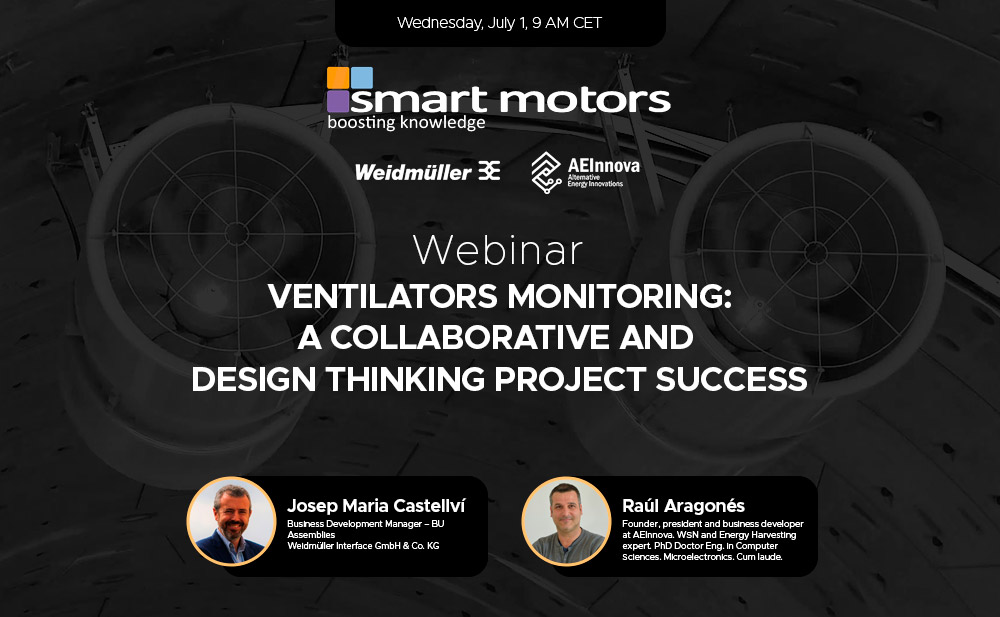 Are you curious about how we work to increase the ratio of success in Digitalization projects?
Find out all about collaborative and Design Thinking projects at smart motors Webinar.
We come together three different companies with the goal to streamline ventilators maintenance thourgh condition monitoring.
On July 1 at 9AM (CET), smart motors will interview the International Business Development Manager at
Weidmüller, Josep Maria Castellvi, and the Founder and CEO from AEInnova, Raúl Aragonés, will talk about their
energy harvesting technologies and how they implemented it on the project.
Do you want to know more? Click here for registration