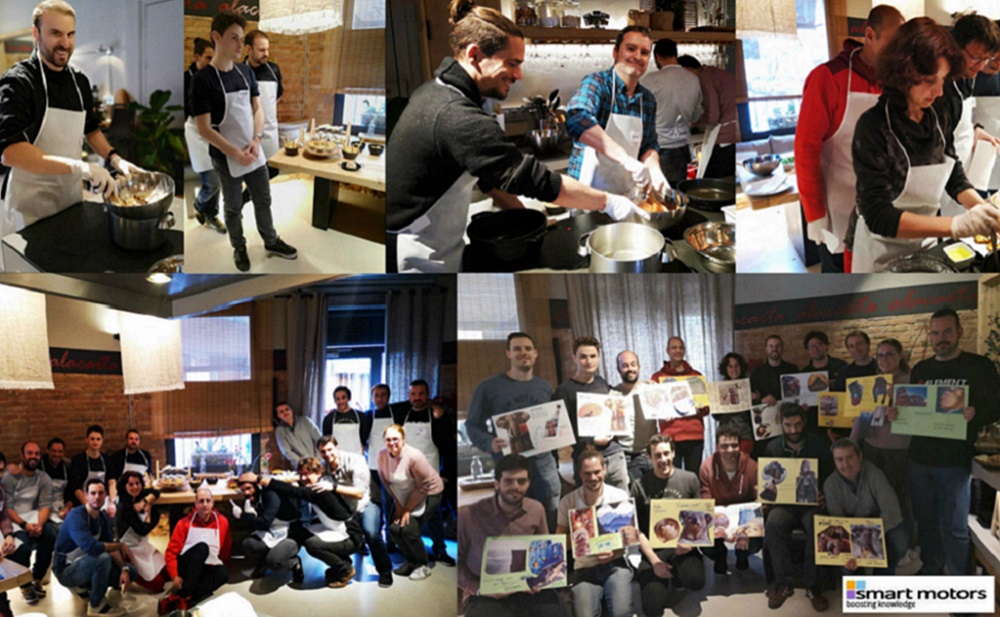 THE FUTURE OF THE RAILWAYS DIGITALIZATION WILL RELY ON HIGH PERFORMANCE TEAMS
Railway Digitalization is a new work line that implements train monitoring systems to boost valuable information out of the train. There is a big complexity associated to Digitalization because of the big its wide scope of activity, the number of stakeholders and their unlimited expectations. Above all, teams working on the Digitalization of the Railway must mix a deep software and railway knowledge level. As a result, this complex situation gave rise to the appearance of High Performance Teams associated to Digitalization.
At smart motors® we believe that only a good team, cohesive and motivated, can perform the best deliverable. Therefore, our team participates periodically in team building activities. The aim is to have a good time together, and as well, foster the specific qualities of High Performance Teams.
TEAM QUALITY IN INNOVATIVE PROJECTS RESPONDS TO SPECIFIC NEEDS BEYOND CLASSICAL SKILLS
smart motors® was born as a innovative project, industrial and academical. Therefore, it has grown according to the demands of the market. We believe that innovation is in our DNA and not only in the product delivery. Team creation, management and coordination requires as well high doses of creativity and innovation.
According to specialized Project Management Organisations such as Project Management Institute (PMI), there are six strong needs that every innovative team has to follow. Let's quickly review them:
First of all, communication, considering the level of formalization or the openness of the information exchange.
Another important skill is coordination that involves tasks delegation or the management of individual members working on parallel sub tasks.
It is as w

ell crucial

the mutual support and intensive collaboration of all individuals.
In order to avoid conflict among team members, it is important for everyone in the team to know and accept the work norms concerning sufficient effort.
And finally team cohesion, in reference to the sense of togetherness and belonging that makes the team desirable of remain together.
To deal with complex projects, smart motors® has chosen the Agile methodolgy. Using project management applications, such as Asana, our team truly respond to the evolving and demanding needs of Digitalization.