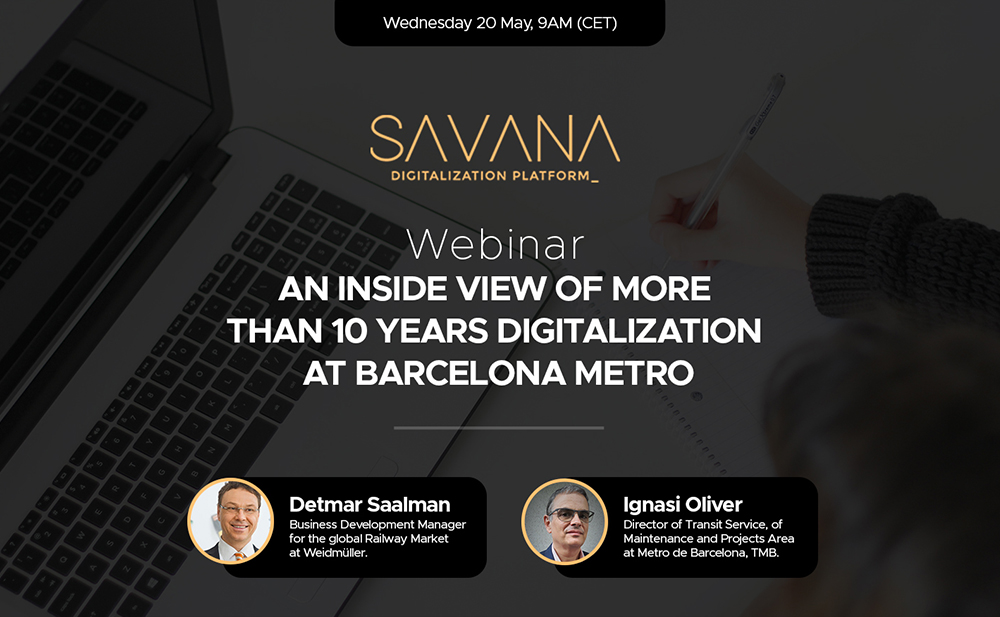 Upcoming webinar! We invite you to an inside wiew of more than 10 years Digitalization
at Metro Barcelona through SAVANA's Platform on May 20 at 9AM (CET).
Do you want to know more? Click here for registration.
Detmar Saalman, the responsible for the Global Railway Market since 2001 at Weidmüller,
will interview the Director of Transit Service, of Maintenance and Projects Area
at Metro Barcelona, Ignasi Oliver.
Ignasi will explain us his experience with Digitalization strategies
performed in Barcelona's railway network. Also, he will give us specific examples
of how SAVANA's platform has changed the working method and streamlined resources.
Register here!