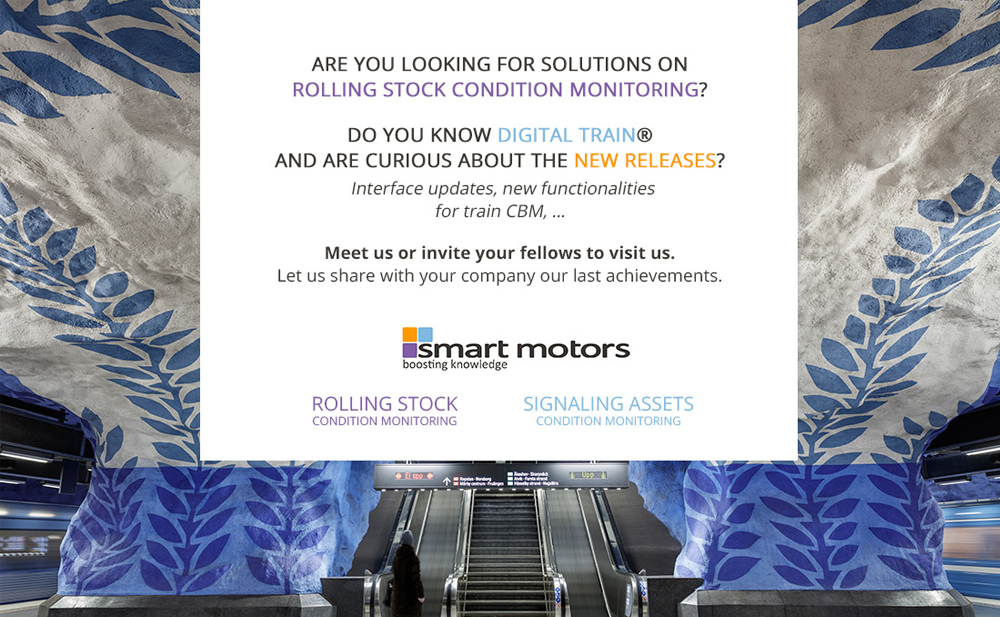 Visit us at UIPT Summit.
FIND OUT our High Performance Rolling Stock CONDITION MONITORING PLATFORM, Digital Train(R) : use it on real-time, learn about our last success cases and check the new releases.
Follow the Rail Digital Transformation.
We're looking forward to seeing you at the UITP SUMMIT (10-12 June, Stockholm). Contact us and schedule a meeting.