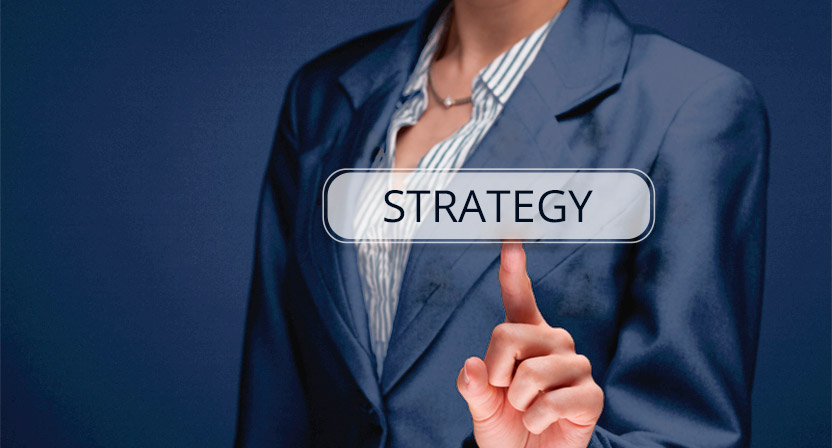 2/3 - This article is the second of the series of articles created after the event The Rise of IoT & Big Data in Rail
On the 28th and 29th May 2019, smart motors® attended "The Rise of IoT & Big Data in Rail" conference that took place in Munich (Germany). It addressed predictive maintenance and asset optimisation applications of big data in order to show the benefits of implementing and using digital tools to harvest data for Railway operators and maintainers. smart motors® attended as a visitor, and identified several questions which are worth highlighting to foster further discussion. We have already published a first article in which we discuss our experiences and thoughts on Data Collection.
In this second article we want to explore one subject that was at the center of most of the presentations: How Digital Transformation would become a part of the Operators DNA.
Why is DNA the main key for success? How much does it take to adapt to changes? How can you be sure that it will worth it? How a Railway operator will take profit of a change in its DNA when willing to introduce this new technology?
It is said that DNA is what makes us special and unique. We can also confirm that the corporate DNA is what will make the customers to come back for more and be loyal to the brand. What if railway operators could be more efficient at their work by simply adding digital transformation to their DNA?
Adding Digitalization gives you an advantage in time, price and service. Therefore you can satisfy better all society necessities. It is true that many firms were born in a different context with no technological solutions so before taking the challenge of Digitalization we need to understand how is the adaptation process.
"The Strategy for implementing Digitalization must consider the various departments involved (maintenance, operations, and line operations) and always target the creation of real value", Joergen Torgesen, Head of Smart Maintenance Switches & Crossings at BANE NOR.
For operators who want to face the challenge and adopt digital transformation it is a must to understand that the decision will affect the whole organization. A change in the corporate digital culture will allow you to integrate new technologies in the maintenance and operational areas, leading you as fast as possible to the top in service efficiency and quality .
Luc Alix, Head of Enterprise Architecture at SNCB/NMBS showed the following scenario: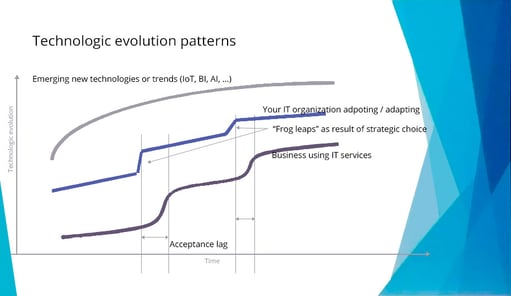 Source: Why a solid Data / Information Architecture is important to support IoT and Big Data initiatives, Luc Alix
We can observe that it takes time to adapt and incorporate digital innovation to the DNA of a business. Nowadays, emerging technologies grow fast and they are not immediately integrated by technology suppliers and final users. We need to take care of making adaptation to new technologies as smooth and quick as we can. To change DNA significantly we call for new blood, that is why a change in corporate culture is required for Digitalization.
Some of the presentations from the speakers would suggest that the traditional approach of companies about Digitalization is that is to much resource-intensive in contrast with the results expected.
In our opinion this is the result of unrealistic expectations from the operator. If Digitalization is taken to be a service and not a finished product, the possibilities are almost limitless. And we recommend to take in mind this famous phrase of Peter Drucker: "Culture eats strategy for breakfast", which has been many times mentioned during the event. The more aware is the operator about the need of new technological tools the less time will take to adapt and receive the benefits of Digital Transformation.
At smart motors® we are fully committed to create added-value. That's why we continually hold meetings alongside our clients with the main actors in the market to understand what their needs are and how they are changing. We are focused on providing a solution that adds value. We have a well-thought out and easily implementable offer for the operator's organisation
Once it is crystal clear we want to focus in Digitalization, it is of paramount importance to establish a methodology and look for a "travelling" partner. And then you will be ready to show off the uniqueness of your brand.
Take your time, document yourself, solve all possible doubts before you take a decision in Digitalization's methodology. Take into account that to prioritise certain projects is not easy as the solutions that are put forward to the operator do not always offer added value and are diametrically opposed to their way of working.
At smart motors® we can show some successful projects that have helped numerous operators to change their corporate culture and implement digital tools in their traditional internal processes, creating add-value which from society has taken advantage of. If you would like more information on the work we do at smart motors® and how we can help your company in the digital transformation, please visit our website here or contact at info@smartmotors.org.
Finally, if you find this post interesting, make sure you read the next post "Define your Network Architecture (Data & Roles)"