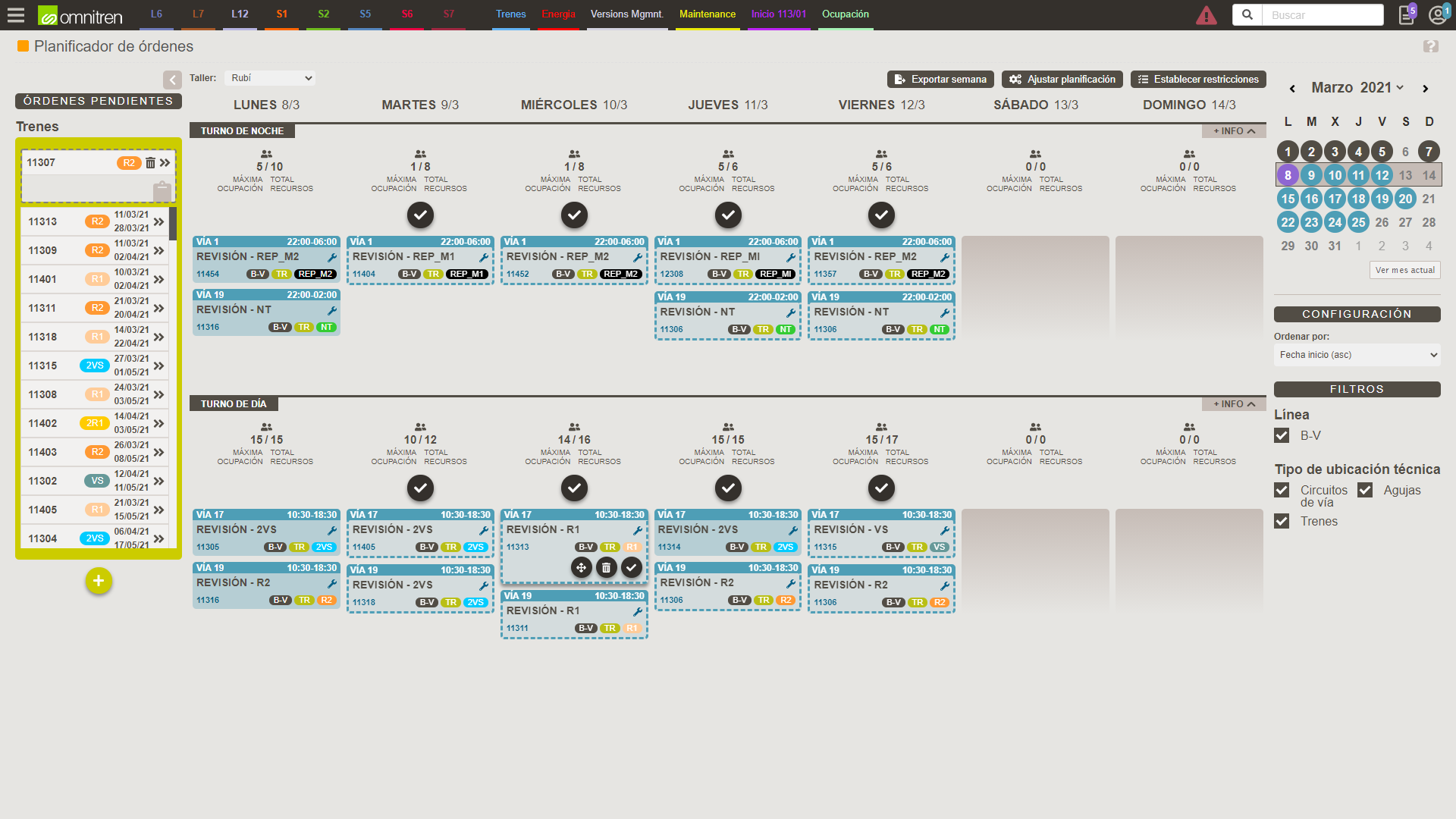 When it comes to maintenance, all transportation companies agree on the benefits of applying predictive algorithms to identify breakdowns before they occur. But, how we evolve from standard preventive maintenance plans to maintenance plans adapted to the needs of each asset, its role on the network and staff availability?
Here an example of maintenance automated calendar with monitored and not monitored assets integration. Linked with reports, alarms and tasks automated creation. Feed by quality parameters, analytics and crossed data with ERP systems.
It is well known that maintenance plans are always hard to achieve: assets of multiple nature, various softwares to manage, assets geographical dispersion, reduced teams due to social distancing and tight restrictions among others. Throughout DAVANA's CBM features, our clients improve operational efficiencies and safety while reducing cost.
Our CBM's services goal is to help companies to reach the highest level of availability with the existing resources while accomplish their maintenance plan.
In order to ease maintenance tasks smart motors had developed several tools that enhance the user interaction with the CBM service, allowing maintenance management. Stay tunned to the next post on Condition-based maintenance tools. You will see examples of:
Work Order Planner

Work Order Closure
Reporting
Corrective Notifications