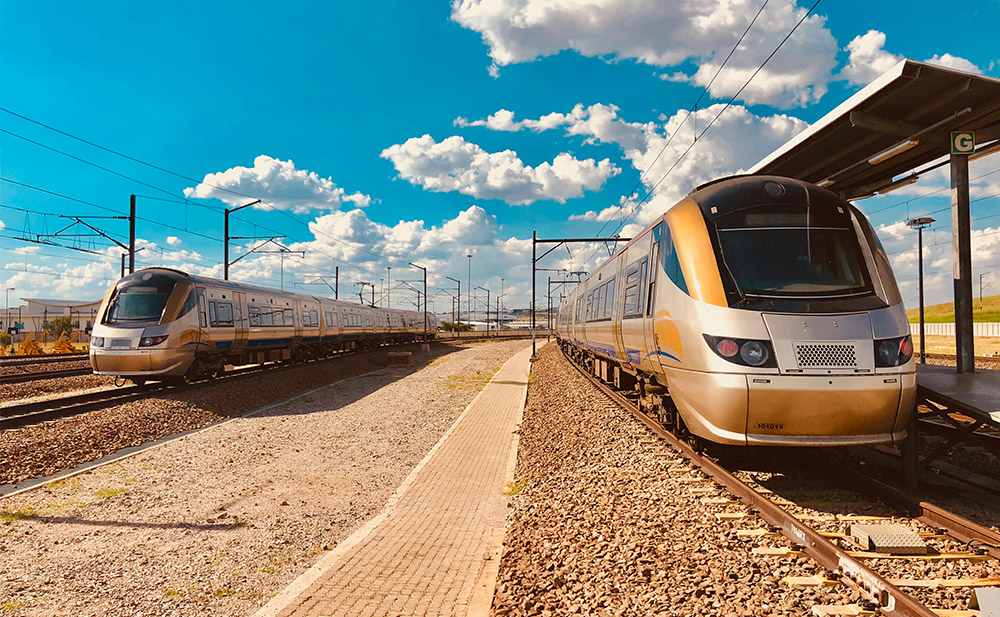 In this article, smartmotors® will discuss just how your company requires Digital Train® to help you make better business decisions.
But, why is Digital Train so necessary?
Railway assets such as trains and signalling systems typically have a service life of approximately 35 years.
This means that the decisions we make today will have a significant impact on the future direction of the industry.
Therefore, if we don't upgrade to modern assets now, we are capping our railway performance for the next 40 years. We are also at risk of replacing our assets long before they reach the end of their service life, which would increase our long-term costs.
The following graphic shows the consequences of failing to address the challenges that the railway industry will face over the coming years.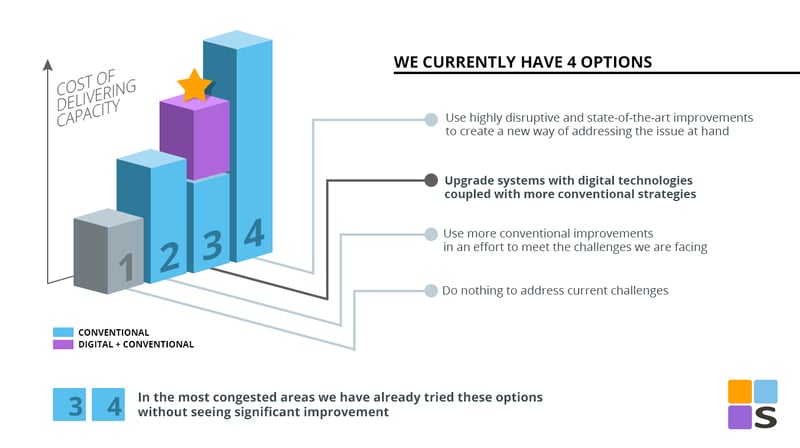 Source: https://digitalrailway.co.uk/our-role/industry-programme/
Replacing existing train monitoring systems with digital alternatives will provide railway companies with better and more accurate information.
By improving decision-making processes in both normal operating conditions and during perturbation, we will reduce potential delays in tackling problems.
What are the benefits of Digital Train®?
Digital Train® railway software allows more trains to run on your railways, reduces crowded cars, improves connections and train performance, and increases passenger safety.
Digital Train® helps you apply real-time solutions to isolated incidents and identifies long-term failures.
smartmotors®' Digital Train® features extensive background railway knowledge. This makes it a highly useful and powerful tool for the management of train and railway systems, using advanced Artificial Intelligence to ensure smooth operating.
In addition to these benefits Digital Train® enables us to increase freight capacity, expand the number of available routes, optimise energy use, and create a stable environment for growth.
Furthermore, Digital Train® boosts timetable flexibility and customer satisfaction, which, ultimately, is the end goal of our Digital Train system.
In terms of the bigger picture, the digitalisation of our railway systems and companies with Digital Train® will provide us with the following benefits:
Job creation, more available housing and economic growth

.

Greater mobility

as a result of better transport links

New, high-skilled engineering jobs
Better opportunities to export expertise internationally

, which, in turn, will lead to

national and regional growth and job creation

.
Better decision-making with Digital Train
smartmotors®' Digital Train® supports Operation Departments by improving train component visibility and tracking technical information to offer solutions to any problems that may arise.
Digital Train® gives operators full access to a wide range of information that will help them to take the best decisions, as and when required, on areas such as:
| | | |
| --- | --- | --- |
| Line warnings | Real-time positioning | Drive control panel |
| Quality KPIs | Maintenance detail | System parameters |
The software's user interface clearly displays this information by combining logs with real-time data. This highly valuable information can be used to resolve day-to-day incidents and mitigate their impact.
Are you interested in finding out more about our Digital Train® system?
Visit our website or contact us for more information.
We will be happy to assess your case and offer you the best solution.