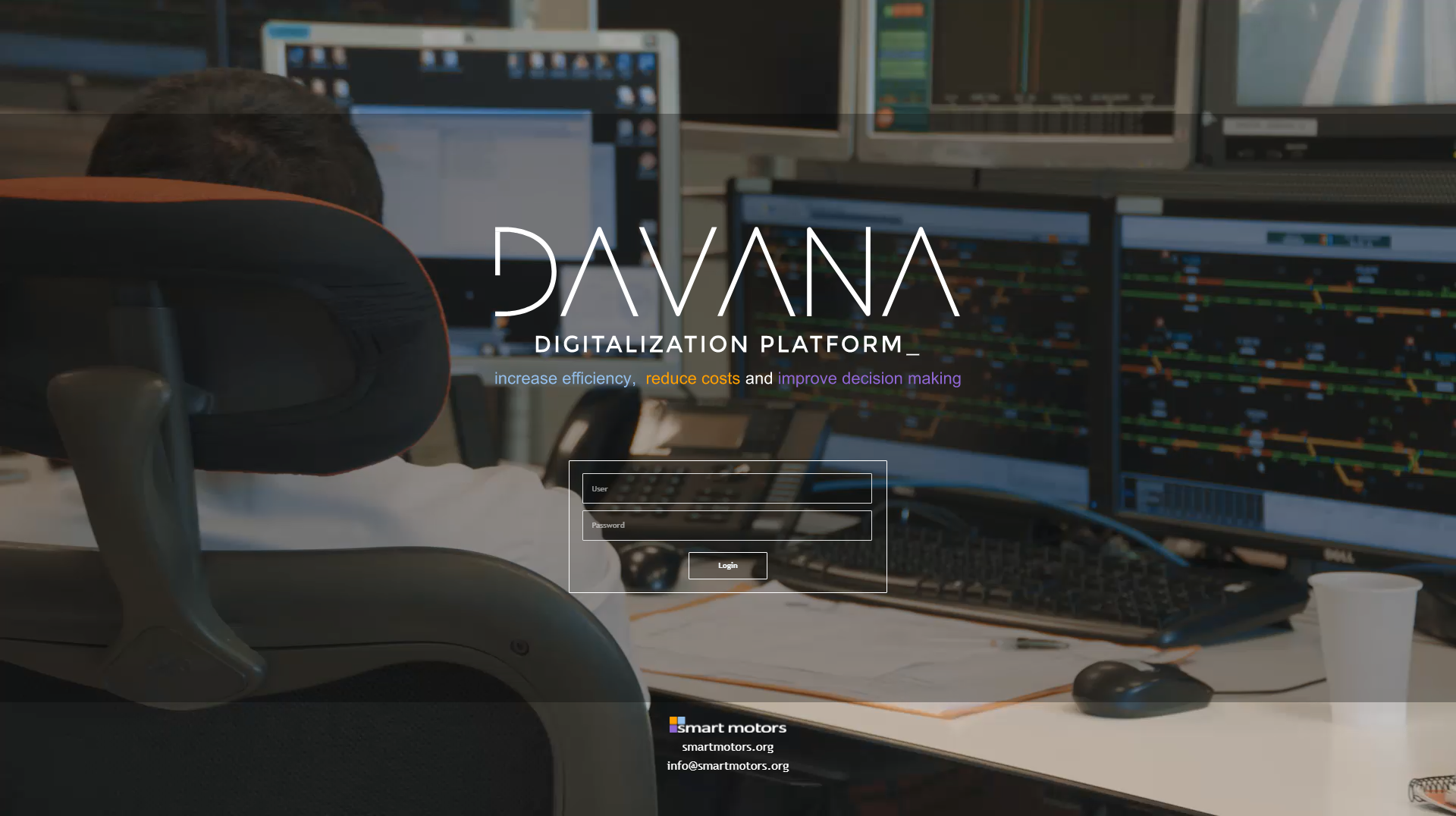 All data collected from smart motors devices or systems from third parties can be integrated within DAVANA Digitalization platform. The information is provided by means of tables, graphics or maps, in the most intuitive way, depending on the type of parameter. Therefore, it is possible to analyze the status and operation of the train's subsystems, for example, and generate a historical record. It would also be possible to address aspects such as the modelling of the passage and make modifications to the service according to the results of the modelling.
DAVANA's artificial intelligence includes, among other things, work orders priorization, alarms managment, reports automated generation and training the expert system so that it can diagnose the causes of the alarms and signal future alarms (predictive maintenance). When implemented, the services that the tool offer are:
Maintenance:
Maintenance of the databases

Maintenance, creation, elimination and management of users

Maintenance of the equipment on board
Continuous improvement:
On-board firmware updates

Continuous improvement of DAVANA, customized developments

Continuous improvement of the system, back-end and front-end according to new specifications

Implementation of algorithms for the creation of new input variables to the artificial intelligence.

Implementation of new predictive cooking analysis
The proposals and suggestions from our customers are continuously incorporated into the platform thanks to a fluid communication between all the parties.
Operational:
Processing of reports and alarms

Feedback to the artificial intelligence

Consulting in case of train, signals or other monitored assets' failure

Interpretation of alarm sequence and events.
Support:
DAVANA's Training with real cases and maintenance tools

User guide and help desk.
In case of a breakdown, smart motors® will assist to settle the problem and to provide information on the incident based on data gathered by monitored systems within DAVANA.
DAVANA is based on the idea that digitalization is a way to solve the day-to-day problems, a way to reshape processes and should not be designed as a one shoot project. Therefore, we offer resources for the continuous development and improvement, taking advantage of the different initiatives carried out in various railway companies so that all DAVANA users benefit from the synergies that worldwide opertors and maintainers have. Check hoy DAVANA boost the company results in three main axis: operation, maintenance and passenger experience.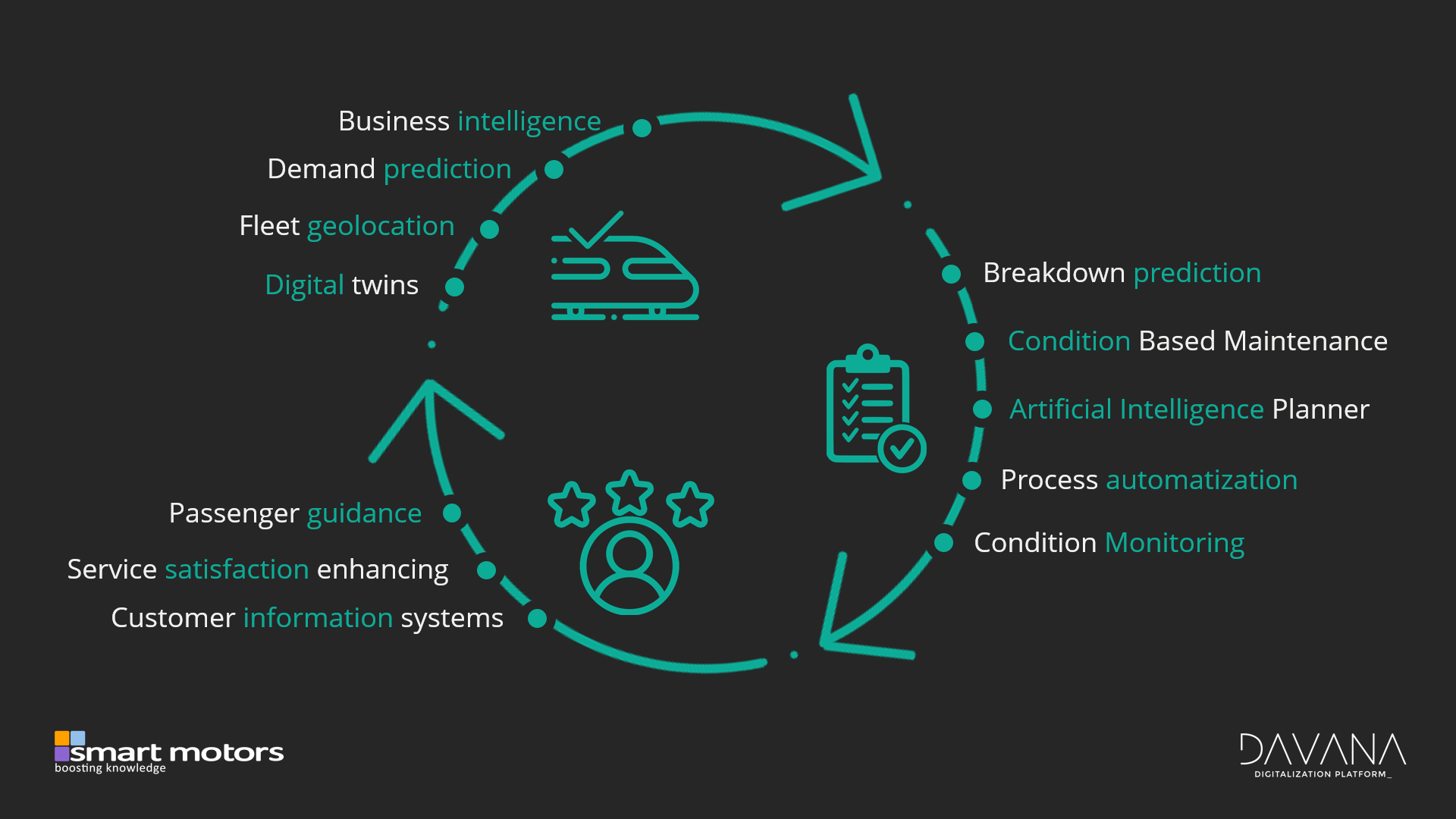 Are you looking for a Digitalization partner for your railway network?