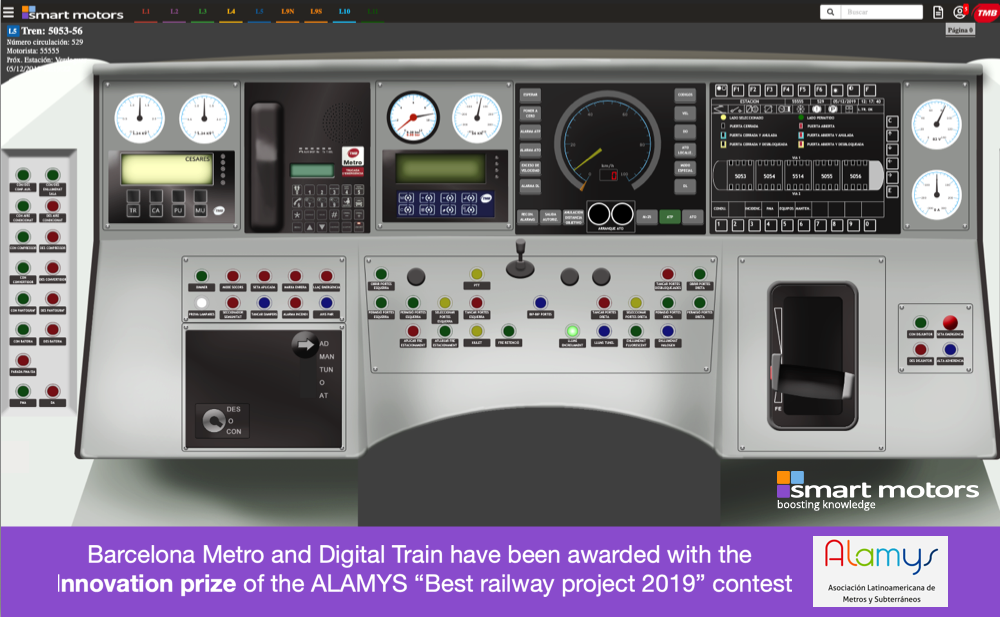 The Digital Train ® project was presented by TMB at Alamys contest of Railway projects.
Alamys, the Latin American Association of Metros and Undergrounds, promotes share standards and methodologies, along with annually highlighting the best practices of its operating partners and Ibero-American transport authorities in different categories:
efficiency, community, innovation and environment
Digital train®, our software platform that increases the visibility of the train components status was presented by TMB to the contest and was awarded in the Innovation Category.
In smart motors ® we want to thank TMB for making possible Digital Train ® development and we thank Alamys for the recognition of the innovative solution .
We are willing to continue with innovative products to improve maintenance condition and railway operation. We make easier to operators the accomplishment of stringent quality and safety requirements by providing real-time operation status of any asset that needs to be monitored. With this information the operators gain immediacy in decision-making processes which results in an improvement on service quality and availability.
Watch this video if you want to know more about Digital Train ® project.